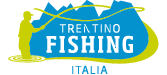 The Val di Rabbi is a paradise for all lovers of fishing.
Do you want to go fishing in the Italian Alps but can't decide where to go? Enjoy the thrill of fishing here in the Val di Rabbi, in the Rabbies river or Lake Soprasasso. Fishing is a much-loved sport and anglers can discover one of Trentino's most famous fishing areas here in the Italian Alps. Try out this truly special experience for yourself!
The most commonly found types of fish found in these waters include the marble trout, brown trout and the Arctic char.
The Trentino Fishing project
Our hotel, which has achieved 'rural accommodation' status, here in the Val di Rabbi in the Italian Alps is part of the Trentino Fishing project, offering you the chance to take advantage of special services provided especially for fans of fishing, allowing you to get the best out of fishing in our waters.
Possibility to purchase fishing permits;
flexible meal times on request such as early breakfast or late dinner;
on request, packed lunches can be prepared with traditional local products;
information point in the hotel with leaflets, maps of the waters and available fishing areas;
facilities for washing and storing fishing equipment;
on request guided walks service with a "Trentino Fishing Guide",
experienced guides who will take you to the best fishing spots and provide you with information on fish species,
fishing techniques and the most suitable equipment (fee applies).
We are available to provide details on where to hire or purchase special fishing clothing or equipment;
Alpine-style twin rooms, bright and comfortable, with all facilities.
Reservation of fishing permits by Trentinofishing:
Embrace your passion: treat yourself to an authentic experience in the waters of the lakes, rivers and streams of the Italian Alps here in the Val di Rabbi. Do you want to buy your fishing permit from the comfort of your own home? Buy online!